Don't just take our word for it, take a look at what some of our clients have to say about the work we have done for them and the partnerships we have created.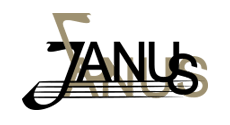 We have worked with Toucan now for over 2 years. Our team have generated regular appointments and quotes over this period and helped Janus to make a real impact in the Uk market.
We have recently acquired a Leading provider of IT products and services for the global marketplace  We have already seen great order volumes and expect them potentially to spend 1.5 million pounds with us over the next 18 months.
Steve Higgins, Sales Director Europe, Janus Worldwide

Paula and her dedicated team have been excellent in delivering, initially on our test project where they showed fantastic results in a short time, and now continued success as we've continued outsourcing our telemarketing with them throughout the UK.
We came to Toucan with a bad taste having invested heavily with another company that, on paper, looked very impressive in terms of size and the package they presented but failed to deliver quite drastically. It was a huge blow but we were convinced that outsourcing was the way forward. Toucan have helped rebuild our confidence and faith that the right partner is key to our growth in the UK market.
Andy Braisdell, Travelport Hotelzon

Capita Translation and Interpreting has been working with Toucan for 9 months and in that time Paula and her team have become a valued partner to our company.
The work they have done has produced leads that have directly led to revenue, and we have grown our prospect pipeline too - which is no easy task in our field.
Capita TI
Within the following 3 months, we invoiced our new clients 7 times our initial expenditure with Toucan. The campaign was well targeted and the quality of the leads was excellent. We would definitely use Toucan again and would recommend them to anybody.
Venture Private Equity
I have been with Toucan for over 5 years and the quality of their service is still of the very highest level.
Pharos Coach Ltd.
Since July 2010 Toucan has been working on average at least one day per week to generate 298 appointments with SMEs for a 2 to 4 hour business review. These reviews have enabled the Sustainable Business team to identify £3,257,592 of potential savings towards an overall target of £6million. It's so refreshing working with a company who can deliver the right results time and time again.
Vicky Greenhalgh, Director of PEM Ltd
Two years ago Fox Graphics invested in a campaign with Toucan Telemarketing. From that we secured 2 good clients/commissions, since then both have evolved into 2 further companies, one being a multi national company, where the Vice Chairman signs off our work. For any company - telemarketing can get you in front of the right people, where you never know where it might lead. I can highly recommend the teams professionalism - give it a go, who knows where it will take your company.
Fox Graphics.
I just thought I would drop you a line to advise one of your leads, gave us £250k of business towards the back end of last year and they are planning a further £250k spend over the next few months.
Tony, Martin and I would like to thank you for all your hard work it is definitely starting to come good and we sincerely appreciate all your efforts.
Cheryl Lockley, DSL Engineering

We have been using Toucan Telemarketing for around two years now, mainly to promote our range of trucks to warm prospects.
We have been so impressed with their clear understanding of what needs to be achieved and also the quality of the outbound calls.
Overall Toucan is a  great company to deal with, that provides a service that doesn't include lots of tick boxes, but a clear understanding of our marketing objectives, whilst keeping the calls personal and professional.
In summary, I always trust that Toucan will deliver quality results and trust them to act on behalf of our brand.
Sarah Collyer, Marketing Manager, Isuzu Truck (UK) Ltd. 
We strongly recommend Paula and her team from Toucan who have always given us excellent service and provided us with some incredibly valuable connections and contacts. One such meeting will go on to generate the company initially £1.2m within its first 2 years.
The meeting that have been generated have developed into important connections and without their help the company would not be in the position it is today.
Thank you for all the effort you have put in towards the development of our company.
Michael Lancaster, Commercial Director, Those Who Can.
We hired Toucan Telemarketing to undertake a project for Parker International Ltd a 3rd party warehousing business.
The work was timely, well planned and very cost effective.
In fact as a result of this exercise, our business gained a new contract last year worth over £500,000. Well done Toucan Telemarketing!
Parker International